SPECIAL ONE-TIME OFFER TO GET 40% OFF THE MOST IMPORTANT COURSE
FOR YOUR BUSINESS!
WEB TV TALK SHOW RICHES:




90 Days to




StarPower Your Persona, Position, & Profits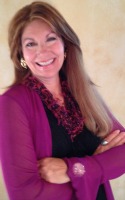 with
Liah Kraft-Kristaine, J.D.



This program is for all experts and entrepreneurs
looking for the most effective way to …


…
…Get Instant Clients & Customers by Showing Yourself to be Credible,
Knowledgeable, Approachable, Likeable, and the Person They want to Work with…
because your Videos are Great, your Channel is Awesome, You have Star Power, and
People Connect with you through the Superlative Medium of VIDEO… so you can
Multiply your Income FAST in only 90 Days…


 Using My Proven


Step-By-Step
Web TV Talk Show Riches Training…


Internet Experts say that within 2 years, video will account for 70% of all
internet traffic. Will you be riding that wave, or will you be struggling to
find
a foothold in the undertow? 



YouTube gets more than 1 Billion unique visitors EVERY MONTH!
Will your channel be riding the exponential growth — or will You and
Your Business be left behind because of
confusion, uncertainty, or overwhelm —


because you JUST DIDN'T KNOW that
it could be
SO EASY???


I've refined the process of the Internet Video Presence to an exact SCIENCE…
… the visual branding signature





… the Star Power Business Persona

… the Positioning

… the Set Up

… the Tech MADE EASY

… the natural promotional tools

… the creation of a flood of targeted traffic

… the outsourcing resources

… the questions answered

… the foothold gained immediately!


You Name It, It's All Past The Guessing Stage Now…
…The Steps To Creating
YOUR Video Channel or YOUR Talk Show Are Now
A Proven Formula… And You Can Duplicate It


And, as you can see, others are now achieving the same success as I have!


WEB TV TALK SHOW RICHES
is a Clear and Simple, A – Z, Step-By-Step Program to
create your Internet Video Presence the right way, reaching thousands of new
prospects and clients
to fill up your programs, coaching, or practice.



You will virtually "Get in Front of" more people in less time than you have ever
dreamed!


AND You Will Attain"Expert" Status
Virtually Overnight… 
(Even If You Consider Yourself Internet Marketing Challenged!)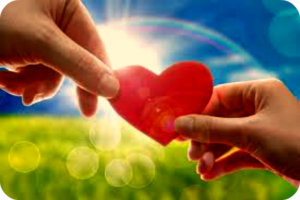 I will personally walk you step-by-step
through setting up your complete video
marketing system…

This is not just a course on how to do video marketing … 

IT IS THE SINGLE BEST PROGRAM
to guide you on how to go from having virtually no video presence on
the internet, to establishing a money-making, list-building,
credibility-creating arm of your business!!
Here's some of what you're getting…
2 Private Sessions with Liah to map out what you want to do, where you
want to go, and in what time frame. This alone is worth the entire
investment.




4 LIVE training modules

 of
straight to the point and clear cut video presence launch training on
each step of the process. Again, these are LIVE with Q&A, recorded, and
available to you to review again and again!



The 90-Day timeline

 that
maps out what to do and when at each stage. Having this time line is the
most important tool to help you stay on track and see the results you
are producing right in front of you.



FULL access to my powerful, easy to follow, blueprint

 with
all the steps, tools, and resources you need to produce new clients and
income whenever you want.




Complete Promotion and Marketing Tools.


From selecting your niche, packaging your program or product,
attracting your ideal high-paying customers, creating a name that sells,
creating an irresistible offer and creating content that positions you
as the expert… you will get it in these modules.


I Am Hand-Delivering to YOU the Fastest,Simplest
and Easiest Way To Build A Large List
of RESPONSIVE FOLLOWERS
who feel that they know you, trust you, & respect you!


The FACT is that you can BUILD your list faster and easier USING
VIDEO in your launches,
to build your list and to gain response!
 

 If
you are open to building your list by the thousands,
this is the best method of doing so – bar none.
It's the best of ALL worlds…
build a highly responsive and loyal LIST
WHILE pulling in lots of clients AND gaining expert authority status…
AND while making PASSIVE INCOME!!…
!


My Full Money Back Guarantee…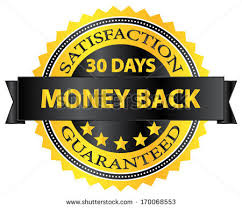 I know how it feels to wonder about the course you're about to invest in…


Sign up for "Web TV Talk
Show Riches" right now and take a look.

The sign up link is below.

This is the most effective and powerful way today to launch or
re-launch your video marketing on the internet…

… If it isn't, email me, and I'll refund your money.

All of it.


For up to 30 days from the day the program starts.

It's that simple.

Other students are hitting their business goals faster than ever
before with these video strategies!

So … you have nothing to lose… and a WHOLE NEW WORLD to gain!
With "WebTV Talk Show Riches", your outlook, income, and presence
will be lifted forever!
    
"Toto, I have a feeling
we're not in Kansas anymore."  –L. Frank Baum


So Here's A Summary Of What You're Getting…


A. Your Entry-Point Private Session:


Your Goal Focus: 

You'll begin with a laser-focused coaching session where I help you look at
where you are, where you want to be, your positioning, your focus, your ideal
client/customer. We'll also talk about your business persona and the
all-important "StarPower" component.


B. Your Lessons And What Each Does For You:
Lesson #1: Discover Your Focal Point and Your Visual Persona:

 

My proven 7-step process for developing the main concept for your channel or
show. This will help you go from a collection of thoughts to a clear, clean
funnel to land new business in a fraction of the time!
o  Define Your Positioning

o Design You Business Persona

o  Describe Your Business Funnel


Lesson #2: Laying Out the Framework for Your Channel or Show: 

How to get into the mind of your customer and know what they need to hear from
you and how to best deliver it to them.

o  The Look of Your Channel or Show

o  Creating Visual Clarity to Better Funnel Your Prospects
o  The 3 Types of Videos You Must Display


Lesson #3: Signposting & Promoting– How They Can Find You:  

How to use every available tool, within your channel, as well as in every
available medium,  to help the world beat
a path to you, so that your ideal audience will instantly recognize your value
and will want to work with you.

o  5 Video Tools to add thousands of viewers immediately

o  Your Videos and your Website

o  Integrating with Your Social Media


Lesson #4: Building Your Funnel and Working Liah's 90-Day Plan:


My proven 90-Day Plan will launch your success beyond any other tool you can
use. Set up your funnel process  with
your Web TV or Channel for fast success!


o  Storyboarding Your Video Plan

o  Staying on Track and Testing

o  How to Integrate Your Launch with your Channel or Show

o  Making Money from your Video Presence without even trying!!


C. Your Entry-Point Private Session:


Your Goal Focus: 

You'll wrap up with a concise look at where you are, what questions you have,
where you feel any blockage, and what are your next steps.
We'll compare your present action strategy with your Entry-Point Session
and what you focused on regarding where you want to be within a set period of
time, your positioning, your focus, and your ideal client/customer.


PLUS!  FOR A VERY LIMITED TIME…


     YOUR CHOICE of 3 BONUSES:


Bonus 1…


How to Do Quick Edits on your Own Videos When you want a Professional Look and
there's no time to send it to a professional.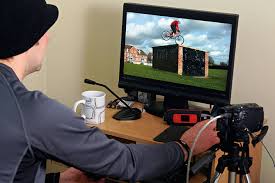 Get started in video editing FAST with no sweat!
I guide you through…

» Which video editing programs are the best and easiest to use, and…

» The 5 most important editing functions you need to learn 

» 3 FIXES for really bad video when you can't start all over again.



OR…  Bonus 2…


"How To Set Up a Professional-Looking Video Shoot
in the Privacy of Your Own Home or Office."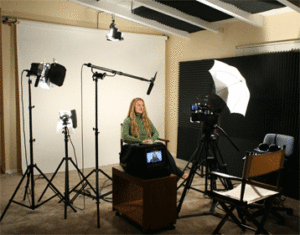 In this Training, I show you the do's and don'ts of setting up your own
Mini-Studio.  You don't need a lot
of space.  These tips can save you
tens of thousands of dollars!
Here, I show you…

» 3 Important Tips for creating natural, relaxed videos

» Setting up background, lighting and sound 

» Checklist of the equipment you'll need
OR…
Bonus 3…



A Private Phone Session with me to Refine
Your Web TV Business Strategy!

Normally $997, Get "Web TV Talk Show Riches",
Right NOW for Just $597 With This One Time Offer

When you invest in WEB TV TALK SHOW RICHES now through this special offer page,
not only will you discover all the secrets to rapidly growing your business with
video, internet TV, and your own channel,
– you'll also save $400 off the regular price! And if you want
us to create your channel or online show structure for you…  see more
below.

This one time offer is only available right now. So if you're ready to discover
the secrets of creating incredible paydays while simultaneously building a big
list of loyal subscribers, then click the link below now and save big!


Get "Web TV Talk Show Riches"
 FOR A VERY LIMITED TIME!!! — ONLY $997 $597

On a budget? You can save a place in this very elite
group with only $195! AND you can make your investment in your business
even more affordable by splitting it into two additional
payments of only $211 each.
If you would like to take advantage of this
LIMITED TIME offer, click below to go to our secure cart!


AND…WE CAN ALSO DO IT FOR YOU!
Love to learn about it, but don't have time or desire to do it yourself?

You can get all of the training listed above and
then… Have my team set up your channel, do the SEO, the design, the
organization, the logo… everything you need to get it done for you FAST —
and you'll be up and running!!
And you can get this amazing benefit for the reduced price of

ONLY $997,
a FULL 50% off from the normal price of $1,997 if you sign up right away.
If you would like to take advantage of this
LIMITED TIME offer, click below to go to our secure cart!
I look forward to talking with you VERY SOON!!
-Liah K-K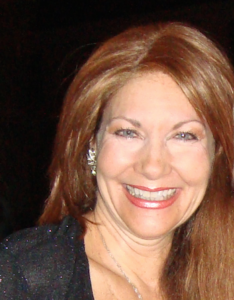 Copyright © 2016 Liah Kraft-Kristaine, All Rights Reserved

For questions regarding this program e-mail info@LifeKraft.com